Philips 6300 and 6500 Ambilight Full HD TVs feature Perfect Pixel HD engine to deliver high contrast, vivid colours, superb sharpness, and fluent motion
Ambilight makes the TV experience more immersive
Philips 6500 models are powered by the latest version of Android TV ™ for a Smart TV experience rich in variety
Amsterdam, March 17th, 2015 – Picture quality has the strongest pull on consumers when they are making a decision on which TV to buy. The new Philips 6300 and 6500 Ambilight Full HD TVs will satisfy the most demanding viewers. Thanks to their Perfect Pixel HD engines they give movie and TV fans the picture quality that they want: crisp, fluent, vivid and lifelike Full HD images rich in contrast. 2-sided Ambilight makes the TV experience more immersive by throwing a glow of light onto the wall behind the device – dynamically matching the on-screen colours.The upcoming Philips 6300 and 6500 TV series will come to market in Europe and Russia in the second quarter of 2015.
Philips 6300 – high-level Full HD picture quality
Philips 6300 series Full HD TVs are targeted at consumers who prefer a straight-forward TV experience with great picture quality. They come with Perfect Pixel HD picture quality engines featuring Natural Motion. Having this advanced technology onboard ensures that motion is fluid yet sharp. To optimize the contrast, Micro Dimming automatically adjusts the direct LED backlight by analyzing the on-screen content in 6,400 different zones in real time. This delivers incredible contrast, with dark blacks sitting alongside bright whites for a lifelike visual experience.
Philips 6500 – powered by Android TV™
Philips 6500 Ambilight Smart TVs push both picture quality and TV experience to an even higher level. These sleek Full-HD Smart TVs feature the latest version of Android TVTM for a fast, personalised TV experience rich in features and content. Complementing the Philips Smart TV platform, they give access to a wide array of Android apps and online games. A specially-designed remote control with a QWERTY keyboard makes text input and navigation through the menus easy.
The Perfect Pixel HD engine features Perfect Natural Motion for fluid and sharp motion and also Super Resolution to enhance sharpness and details of images. Last but not least, Micro Dimming Pro improves contrast by taking into account ambient lighting condition in its dynamic adaption of the LED backlight according to the real-time analysis of on-screen content in 6,400 different zones.
About TP Vision
TP Vision is a dedicated TV player in the world of visual digital entertainment. TP Vision concentrates on developing, manufacturing and marketing Philips branded TV sets in Europe, Russia, Middle East, Brazil, Argentina, Uruguay, Paraguay and selected countries in Asia-Pacific. We do this by combining our design expertise and innovative Philips TV heritage with the operational excellence, flexibility and speed of TPV Technology. With these combined strengths, we bring high-quality TV sets to the market: smart and easy to use with sophisticated styling. We believe in creating products that offer a superior TV experience for consumers. With Philips TVs, TP Vision is a global leader in the hospitality market. TP Vision is the exclusive brand licensee of Philips TVs for the above listed countries. The TV Company is 100% owned by TPV, the world's leading monitor and LCD TV manufacturer, selling and marketing Philips branded TVs in China. The TPV Group has been able to drive its growth over the years by leveraging its economies of scale and core competencies in R&D, manufacturing, logistic efficiency and quality. TP Vision employs close to 2,000 people in several locations around the globe.
Press materials and information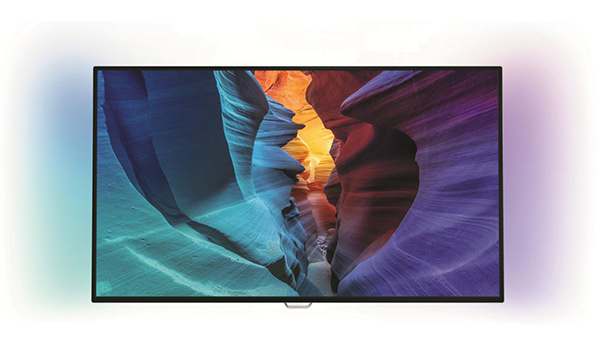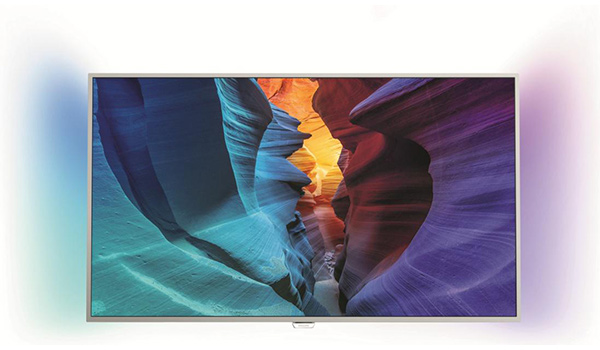 The content in the news releases is accurate at the time of publication but may be subject to change without notice. All trademarks mentioned in this news release are the property of their respective owners.