Our sustainability approach
At TP Vision, our winning aspiration is to establish ourselves as one of the leading brand(s) in consumer entertainment and lifestyle products, and experiences.
Our promise to the market is to deliver products and solutions that meet our four foundational pillars, meaning our products always comprise European Design elements, deliver a superior Immersive Experience, they are Intuitively Smart and consist of Premium Build Quality.
As an organization, we are committed to take further steps in realizing a more sustainable product life cycle – from product design to manufacturing, launch and aftercare – while reducing impact on the environment and contributing to local communities.
A materiality assessment to determine key focus areas for the organization has been executed in 2020. The first step in this assessment was to select a long list of material topics by means of a peer- and media analysis. We also developed a stakeholder mapping to select the most important internal and external stakeholders that we wanted to involve in the materiality assessment. The next step was to execute a survey and interviews with these internal and external stakeholders. The questionnaire consisted of questions related to our risks and opportunities, improvement areas, our commitment to society, the contribution to the SDGs and the ranking of material topics.
Below you can find the materiality matrix that has been validated by the management and board of the organization. The materiality matrix is a graphical demonstration which sets forth key areas of importance to our internal and external stakeholders. Packaging, Sustainable products, Circularity and Transparent supply chains were selected as most important topics for our organization. For each material topic we defined a workstream where representatives of the different business units work together closely to define roadmaps and KPIs. Every year, the outcome of the materiality assessment will be validated and adjustments will be made to the strategic spearheads of the policy and material topics where necessary.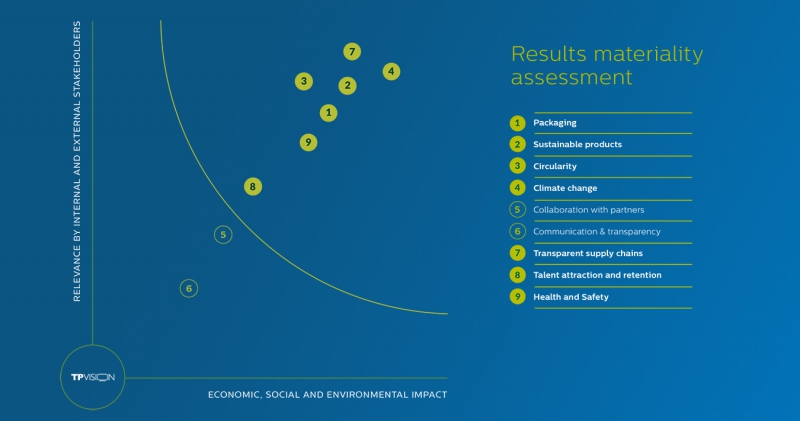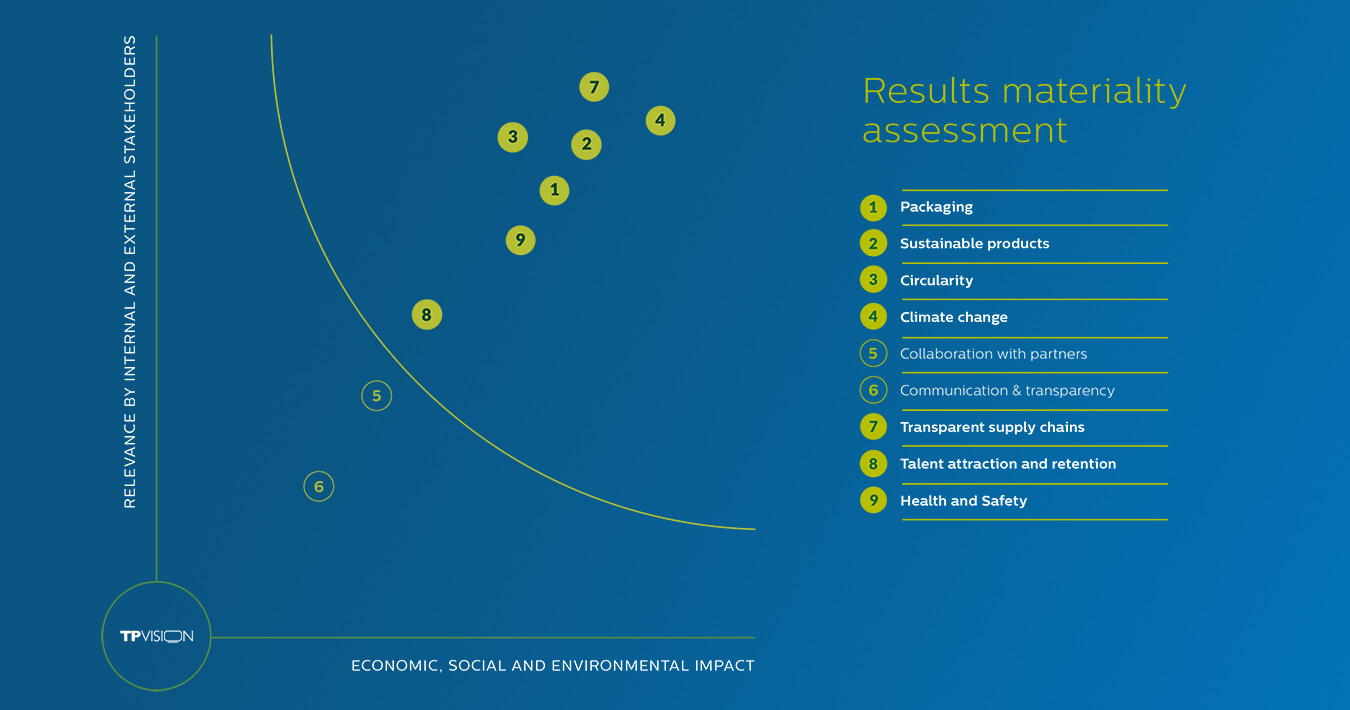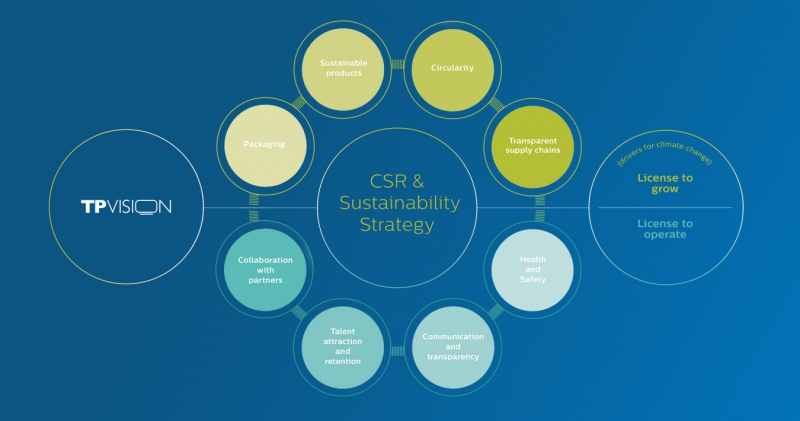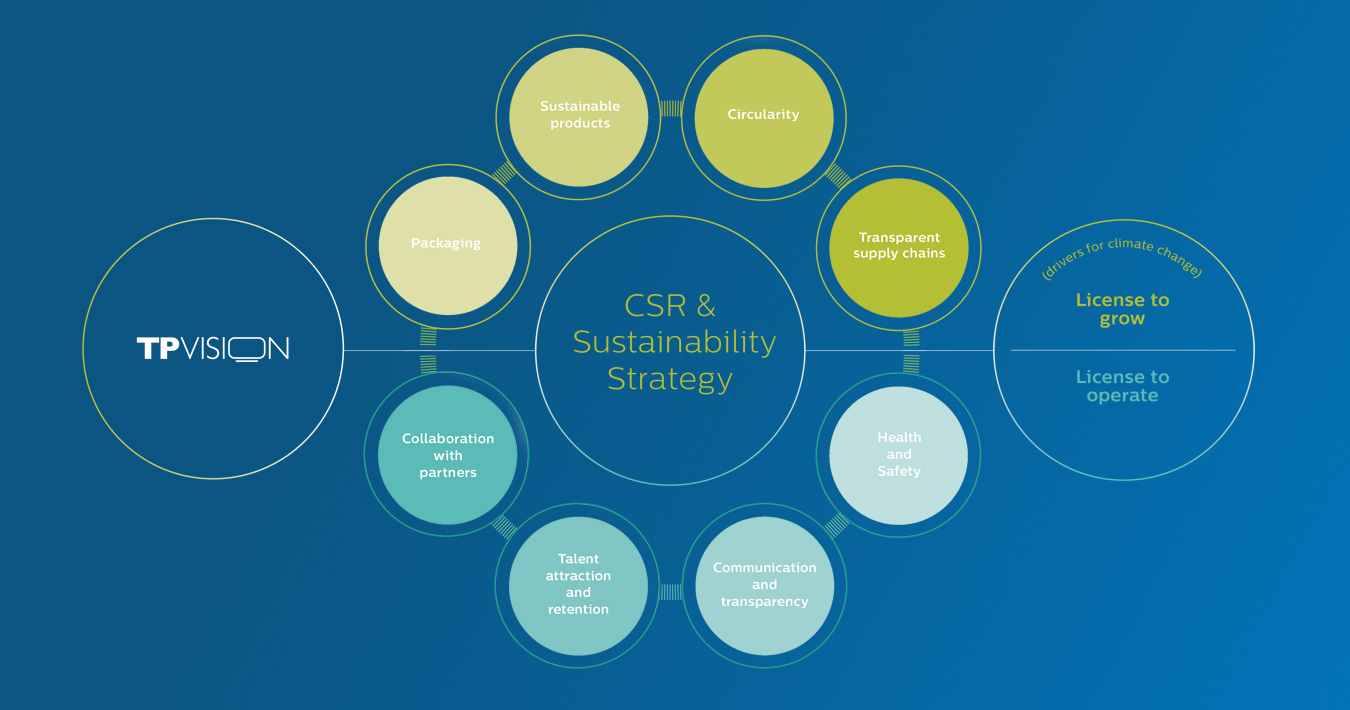 Key sustainability pillars
Our sustainability approach evolves around the following key pillars and initiatives, which we will elaborate upon:
Our commitment to reducing impact on the environment in the entire product life cycle. This covers the material topics Packaging, Sustainable products, Circularity, Climate Change and, Transparent Supply Chains.
Our investments to make our people and communities that we are active in thrive. This covers the material topics Talent Attraction & Retention and Health & Safety.
Our contributions to labor opportunities and economic growth. This covers the material topics Communication and transparency.