Partnership with The Explorers
You love what you marvel at, you protect what you love
How we use Philips Ambilight TVs as a platform to raise awareness for nature conservation with The Explorers
TP Vision has announced a multi-year partnership with UNESCO partner The Explorers, to raise awareness for nature conservation across the globe. As part of TP Vision's commitment to climate action, the partnership supports The Explorers' mission to make the Earth inventory, and to share the world's natural treasures through high quality images and video (with most developed technical means) which are made available on Philips Ambilight TVs, reaching millions of households worldwide.
TP Vision and The Explorers recently took a trip to Martinique, a "biosphere reserve" recognized by UNESCO, to take pictures and film the natural wildlife of the island. Valentin Pacaut, photographer and project lead at The Explorers, and Stefan van Sabben, Global CSR & Sustainability Manager at TP Vision, explain all about how the partnership came together and how it supports awareness for the conservation of the world's natural, cultural and human heritage.
Why are you in Martinique at the moment?
Valentin: The trip is part of our collaboration with TP Vision. Martinique has a unique natural wealth with many species of flora and fauna and their rare habitats. The island is part of one of the 36 biodiversity hotspots worldwide and offers a unique natural richness that should be protected. We are here with TP Vision, a team of videographers, photographers and a drawer in the forest surroundings of Mount Pelee to make the inventory of the natural, cultural and human heritage of the island, and to capture the different endemic, emblematic and even unusual species that it offers.
Stefan: The island has a very unique environment, and awareness for this is essential to maintain the habitat of animal species that live here. Through the work of The Explorers we can show people who buy our televisions the beauty of nature. The images of nature, beautifully captured by The Explorers, will be made available exclusively to Philips Ambilight TV owners*.
What kind of images do you picture and film?
Valentin: We film, photograph and draw the beauty of biodiversity, the habitats it offers but also the cultural and human heritage worldwide.
Our images sensitize humanity to the earth's marvels as well as the fragility of its ecosystems. At the closest to reality, 4K and 8K HDR technology plunges you into total immersion in natural environments. The images' precision, their realism, the rendering of color make you live the adventure as if you were part of it. The Explorers allows you to see the world as you've never seen before, and realize how beautiful it is, but also how frail.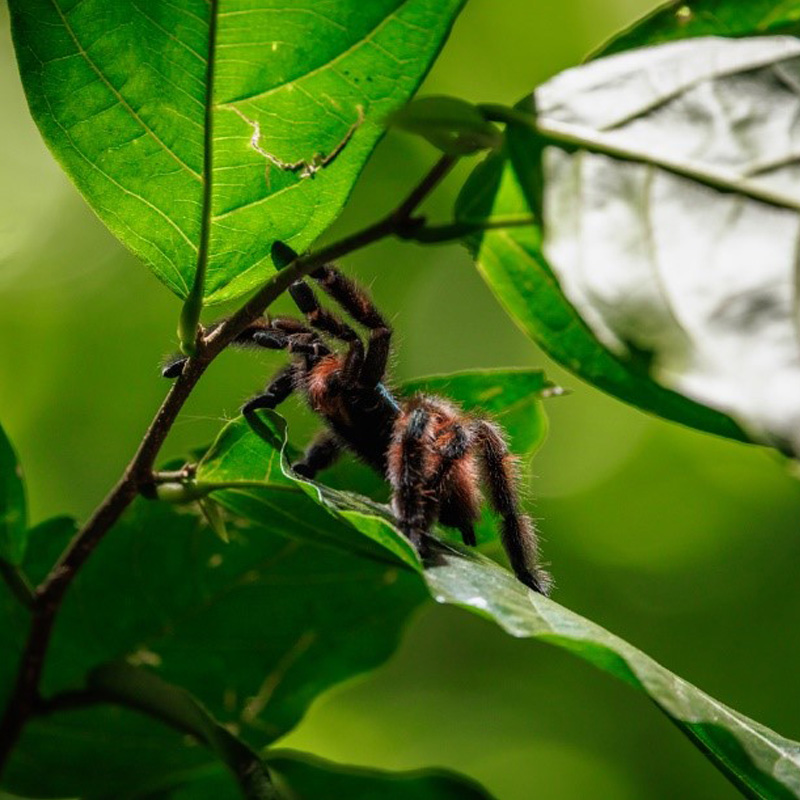 The trip to Martinique is just a small part of the bigger picture. What does the broader partnership entail?
Stefan: We have been in touch with The Explorers for about a year already, because we felt there is an opportunity to join forces in linking technology and innovation to our commitment to climate. TP Vision is taking small steps to become more and more sustainable. Within our Future Proof sustainability Framework we take sustainability as a guiding principle in product development and marketing, but also look at making a positive impact on society and nature tied to our core business. That's where our ambitions align with The Explorers: They picture and film the world's natural treasures and raise awareness about the conservation of the Earth's natural, cultural and human heritage. These exclusive images are shot on the island, and are made available, in 4K, via The Explorers app on Philips Ambilight TVs. This way the partnership aims to raise awareness for nature conservation on the island – and elsewhere around the world.
Valentin: Our shared goal is to show the beauty of Nature as close to reality as possible, so people can truly experience the beauty of it and become inspired to take action for a better environment. Cousteau once said: you love what you marvel at, you protect what you love. That's the essence of our motto: Know better to protect better. TP Vision is helping us to bring our images to life on Philips Ambilight TVs and to reach as many people as possible.
How can people support your mission and make an impact themselves?
Valentin: Our partnership with TP Vision is a great way to get in touch with people directly in their home. This is an incredible platform to share our message, aiming to inspire people to contribute to our mission. For instance, by documenting the natural, cultural and human heritage themselves, sharing content and contributing to the Earth inventory or helping raising funds for conservation projects. We support six projects engaged in wildlife conservation.
Stefan: We are for instance working together with The Explorers to support the recovery of the red-winged macaw population in Honduras, one of The Explorers' Foundation wonderful local projects. But there are many more ways to contribute and we encourage people to join The Explorers community and become inspired to take action as well.
Valentin: I am convinced that photography and videos can be powerful, generate strong emotions and deliver a clear message. The emotion you feel when you look at a picture can inspire people to take action. It helps people become aware to the issues and solutions. It also encourages people to learn more about it. Personally, I used to watch a lot of wildlife documentaries as a child. Thanks to TVs and screens, seeing this kind of documentaries encouraged and led me to study agricultural and environmental engineering and then to get involved in environmental photography. That is why I am convinced that Philips Ambilight TVs are the perfect platform to share our passion with TP Vision well into the future.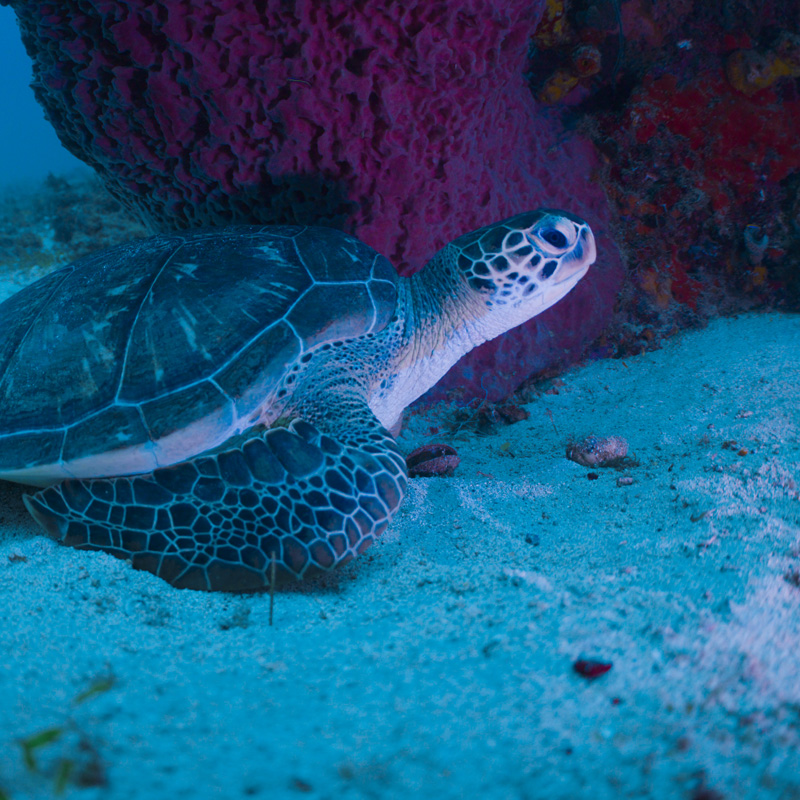 TP Vision is committed to raising awareness for this project – documenting Earth's precious heritage for future generations. The long-term collaboration with The Explorers is part of TP Vision's strategic sustainability pillar 'Future Proof'. The project specifically contributes to SDG 13: Climate Action, by raising awareness for the wonders of nature and allowing people to enjoy the planet's resources at home. In addition to its collaborations with The Explorers, TP Vision is also committed to making its production chain, products and packaging materials more sustainable as part of the 'Future Proof' Framework.
* The free 4-month trial for The Explorers app is available on all Philips smart TVs running Android TV and any Philips smart TV running the Saphi platform starting in 2019 and later. The exclusive trial offer for Philips TV owners is listed on the home screen of The Explorers app after it is downloaded from the local app store. Consumers with new Philips TVs (series 2022) will find the application pre-installed on the app home screen or within the Philips app collection service. To take advantage of this offer, the free 4-month trial must be activated before December 31, 2022.