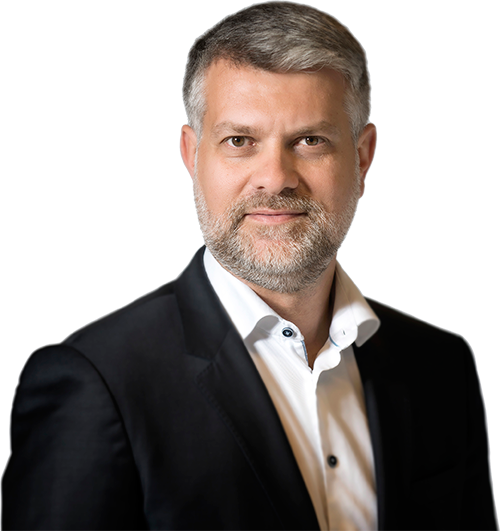 Responsible and sustainable businesses are needed more than ever
Nobody could have known just how unpredictable 2022 would be but, while uncertainty still dominates, we still believe it is more critical than ever that responsible organisations move to put sustainability at the heart of their operations.
TPV and Philips share a vision of truly sustainable businesses, something we have already publicly committed to while actively encouraging the direct participation of our employees, partners and customers. An initial step in 2020 was for TPV to became one of the first organisations to officially commit to integrating the ten principles of the UN Global Compact – including human rights, labour, anti-corruption and protecting the environment – directly into the business strategy, guaranteeing the overall integrity of all areas of our operation.
We went further in 2021 by publishing our first sustainability report and by beginning work on our own 'Future Proof Manifesto' which identified ways to minimise the environmental impact of our business on all elements of both the 'planet' and 'people'. As part of that manifesto, an early initiative has been the switch to brown packaging for all TV & Sound products in 2022, while we have also committed to all TV packaging being 100% reusable, recyclable or compostable by the end of 2023.
The company will also seek to eliminate all plastic from our consumer product packaging by the end of 2024. Our programme will include TV products containing on average more than 30% of post-industrial/post-consumer recycled plastics by the end of 2023 and we will aim to reduce the energy consumption of LCD TVs by 30% by 2025.
Great progress has already been made in 2022 including:
Introducing eco-packaging across much of the product range.
In the case of TV, the weight of our packaging fell by 16% in '22 and we reduced its C02 production by 18%.
Non-recycled plastics are being phased out.
For audio, by using 90-100% recycled carboard, with a reduction in packaging volume, we have managed to reduce weight by 43% and the CO2 produced by 72% for our new products.
TPV Technology Limited has also set new targets with the aim of reducing the group's Green House Gas (GHG) emissions by 42% by FY2030 – when compared to its FY2020 base.
TPV Cares
TPV Cares was another new initiative we launched in 2022. Available now in all countries in which TPV is present (including EMEA, APAC, ASIA and North America), the platform has been created to provide a variety of volunteer, financial and in-kind support for deserving community projects around the globe, each selected by their ability to have a lasting and positive effect on society. Recent projects have included support for: Mercy Ships, the Explorer's Foundation, the Salvation Army, the Eye Care Foundation and the Wings For Life World Run.
Continuing with a new approach
I believe that our approach to both sustainability and CSR is still unique in our industry. We are actively contributing to the economy by both improving our high-quality products and services while also committing to being a responsible business, directly contributing to the sustainable development agenda. We have made excellent progress already and I'm delighted to be able to confirm that TPV has also recently achieved the prestigious gold rating from EcoVadis – the world's largest and most trusted provider of business sustainability ratings.
We are committing to more in 2023, as part of moving forwards on our path towards a fully sustainable future.
CEO TP Vision (Philips TV & Sound)
Europe & Americas