Partnership with Muirhead
Sustainable supply chain partners: Muirhead
With an unwavering commitment to premium quality and environmentally sustainable products, TP Vision works with its suppliers as integrated design and manufacturing partners. An example of how TP Vision collaborates with sustainability partners in its supply chain can be found in its partnership with Muirhead. Muirhead has been an official TP Vision European design partner since 2019. The company is specialized in premium leather solutions in the commercial furniture, marine, aviation, automotive and hospitality industry.
Consumer electronics is a relatively new industry that is coming to learn the sustainable properties of leather and TP Vision is at the forefront in bringing a broad audience of consumers in touch with sustainable leather.
Part of the Scottish Leather Group (SLG), Muirhead is a UK-based family business that is widely recognised as a global leader in the responsible manufacturing of high performance leather. Muirhead makes the world's lowest carbon intensity leather, at 1.4kg of CO2 per hide.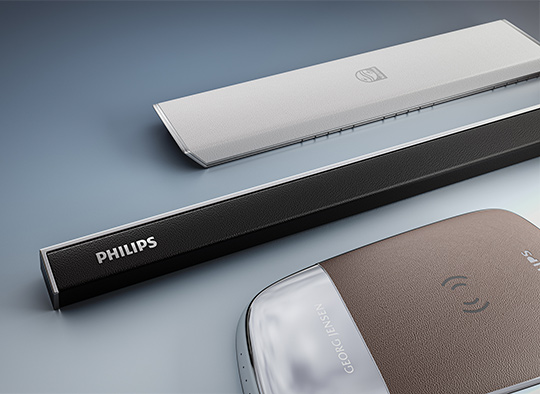 From linear to circular value chain
TP Vision upholds sustainability as a key guiding principle in product design and manufacturing, and is on a journey with partners such as Muirhead to create a circular value chain – giving used parts a new life. As a market leader, TP Vision sees it as its responsibility for the upcoming years to explore how to make the shift from a linear value chain to a circular one. By investing in new technologies and partnerships, TP Vision aims to contribute to lowering carbon emission consumer products.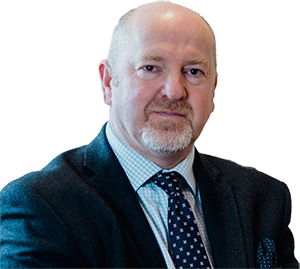 "We look at sustainability through the lens of innovation. By working together with TP Vision in design and optimizing the value chain together, we envision a zero-impact end product that could be within reach in the near future."
Warren Bowden
Innovation and Sustainability Director
Scottish Leather Group
Zero carbon impact leather in Philips TV & Sound products
Muirhead's ZERO philosophy contributes to TP Vision's circularity ambition. All Muirhead's leather products designed in TP Vision's Philips Fidelio audio products, in-home X3 headphones, L3 headphones and Philips OLED TV remote control buttons are manufactured with a zero carbon ambition. This is made possible mainly by recovering the energy involved in the manufacturing process.
Muirhead has already demonstrated the possibility to use 50% bio based materials and 50% used products to produce completely new products. The company is on-track to enable a circular commercial leather product by 2025.
Muirhead is leading initiatives to explore the possibility of replacing materials such as plastics with leather that has zero carbon impact, presenting the same or better product characteristics. The company is for example experimenting with acoustic leather: Leather that does not absorb sound, but allows sound to pass through it. Innovations like these are likely to become available for consumers across the globe in the near future.
Richard Mounsor, Head of Upholstery Leather & Custom Projects at Muirhead, says: "We are proud to partner with TP Vision in our shared journey towards a circular value chain, and are excited about the possibilities to bring new innovative solutions to the consumer."