How sustainability is weaved into Philips TV and Sound products
Consumers around the globe have increasingly high expectations towards the products they purchase. TP Vision offers product value that goes well beyond its meticulous focus on quality and design. For instance, TP Vision also thinks about sustainable packaging of its products with its Eco product packaging. The environmental footprint of Philips TV and Sound products is something that TP Vision has been focused on for the past decade and led to valuable and inspiring partnerships, for instance with Kvadrat. Through collaboration with Kvadrat, TP Vision ensures the most optimal use of resources for textiles used in consumer products. To give a few examples: The textile dyeing machines of Kvadrat use only a few liters of water per kilogram of wool in comparison to 20 liters which is more common in the industry. About 85% of the water used in the process is recycled. Furthermore, during the winding process of woollen fibres new robot technology enables loose yarn ends to be connected to one long thread of yarn. Last year, this technology ensured reuse of 46.7 tons of yarns – a great way to reduce waste and improve the production process. At TP Vision, we believe the role that sustainability plays in product design and supply chains will continue to grow.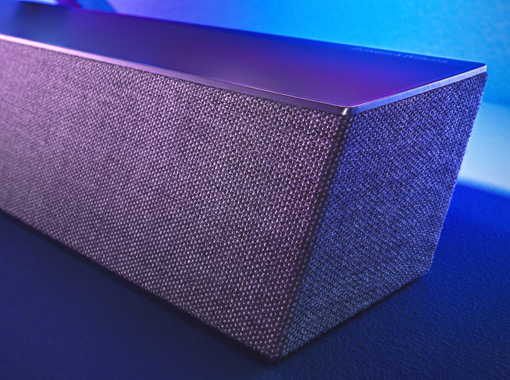 Every new TP Vision product is even more sustainable than its predecessor
TP Vision has embedded a circular way of working in its organization, informing every decision made in the Philips TV and Sound products' lifecycle. This enables TP Vision to design, produce and market its premium build quality products for a best-in-class product experience while knowing that key environmental considerations are made in product development and marketing. The result of this? Stefan van Sabben, Global CSR and Sustainability Manager at TP Vision explains: "We have taken important steps in sustainable innovations, tangible aspects that consumers can experience in everyday use of their favourite Philips TV and Sound product. For instance, through renewable materials integrated in product design, product durability and innovative eco-packaging. These are all examples of how every newly produced TP Vision product is even more sustainable than its predecessor is."
Accelerating sustainable textile solutions with Kvadrat
In order to make strides in sustainable solutions, TP Vision strongly believes in the power of product lifecycle innovation through collaboration in the supply chain. One of the supply chain partners is Kvadrat, an award-winning fabric manufacturer, which produces high-end fabrics with focus on sustainability. For all our Philips Bowers & Wilkins TVs we have used several bespoke Kvadrat fabrics for the past 5 years.
Philine Kriependorf is sustainability manager at Kvadrat, responsible for the acceleration of sustainability within the company. This ranges from setting the strategic direction for sustainable raw materials, to business model and process innovation.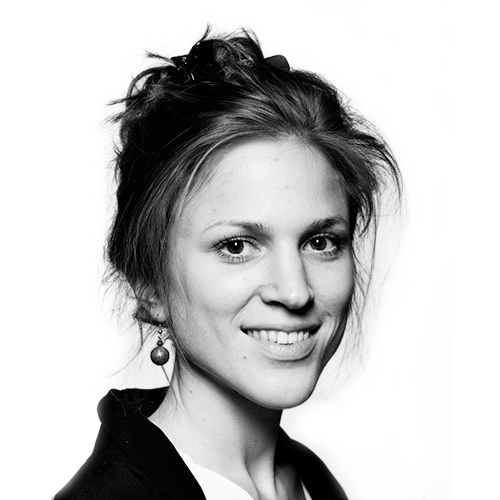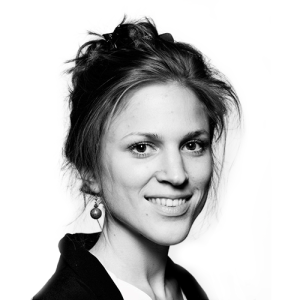 "The partnership between TP Vision and Kvadrat started five years ago, when TP Vision initiated conversations about integrating textiles in its premium audio solutions. We have been in close dialogue ever since to improve the product life cycle of Philips TV and Sound products," says Philine.
Philine Kriependorf
Sustainability Manager
Kvadrat
The sustainability paradox
TP Vision has been on a journey the past 10 years to reduce the environmental footprint of its products. Moving towards a future where Philips TV and Sound products' life cycle is fully circular, sustainability has moved to the centre of product and supply chain innovation.
With the goal to reduce impact on the environment, it is considered an art to bring three product aspects in harmony with each other: impact on the environment, which includes durability, quality and aesthetic design. All these facets come together into one string of fabric at Kvadrat.
"Sustainability is weaved into our DNA," says Philine. "When speaking about sustainability, you have to mention quality as well, because being able to sustain also means to prolong a product's life – its durability to withstand the time. We are very proud to work together with TP Vision in creating aesthetically beautiful, long lasting products. Many of the fabrics we have brought to the market ten years ago still look beautiful – we are committed to ensure a timeless design."
When it comes to quality and design, Philips TV and Sound products contain textiles that are customized to fit the acoustic requirements of the product. This means that the textile is weaved in a state-of-the-art manner to support the technical sound design, ensuring that sound travels through the fabric for a superb experience. The knitted Uniform Melange Audio textile is a great example of this. The fabric was developed as a knitted audio woollen textile, with a distinct design, deep shades of colour and is perfectly customized to beautifully follow organic round shapes.
New opportunities in the supply chain
Kvadrat supports TP Vision's journey to create a transparent, energy and resource efficient supply chain. Kvadrat has production units in Norway, the Netherlands and United Kingdom. It is here where the woollen fibres of sheep are handled and weaved into the textiles for Philips TV and Sound products, such as the current indoor Philips Fidelio X3 headphones, home wifi speakers and Bluetooth speakers. In the partnership, TP Vision continuously discusses how the production requires less energy, but also how resources can be used more efficiently.
An exciting field where TP Vision and Kvadrat see opportunities, is upcycling. "Through improved resource management, TP Vision and Kvadrat ensure all woollen fibres are used efficiently in the end products, but also explore possibilities to upcycle used textiles into a new valuable product. Thinking of how to upcycle, and basically reduce virgin resources, supports TP Vision's ambition to work towards a circular economy," says Philine. "The challenge is that woollen fibres get shorter after recycling them for re-use. More research in material use is needed to ensure premium quality."
"Alongside the optimization of the quality features of used materials, there is a big opportunity to think about recycled content, alternative fibers and on longer term, used-product collection programs. TP Vision and Kvadrat will continue to explore how used materials from Philips TV and Sound products can be collected and brought back into the supply chain to make new products." says Stefan.
These are key developments that will be on top of the sustainability agenda for the next years to come. TP Vision is committed to support sustainable change together with its partners such as Kvadrat.
Behind the scenes of Philips TV and Sound textile production:
85% of the water used in the textile production process is recycled.
New robot technology enables loose yarn ends to be connected to one long thread of yarn, enabling the reuse of 46.7 tons of yarns.
Cut-offs and fiber waste in the production process is recycled.
Philips TV and Sound products contain textiles that comply with ISO certifications 9001 & 14001. Audiomix products are EU Eco labelled certified.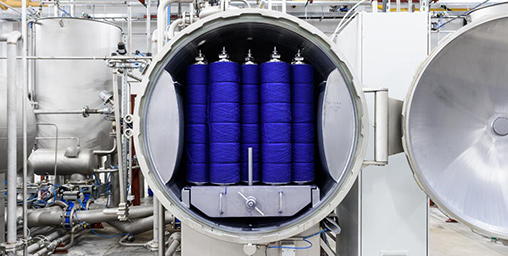 Kvadrat was established in Denmark in 1968 and has deep roots in Scandinavia's world-famous design tradition. As a leader in design innovation, Kvadrat produces high-performance, design textiles, rugs, window covering and acoustic solutions for both commercial and residential interiors. Its products reflect the company's commitment to colour, quality, simplicity and innovation. Kvadrat consistently pushes the aesthetic, technological and functional properties of textiles.