Sustainable products & packaging
In the global marketplace we see the topic of 'sustainability' has entered the consciousness of the mainstream consumer. Across Consumer Electronics we start to see seeds of sustainability entering proposition touchpoints from alternative packaging solutions to upcycled materials in products.
Product packaging previously was required to show the product either through transparent plastic or full color packs in order to sell, but consumers are becoming more convinced and comfortable with brown cardboard as a proof point of a responsible brand. Given this year's massive shift from traditional store shopping to online the need for packaging that sells has further eroded.
In TP Vision we design our Philips products under our positioning of European Design. This informs all points of the design process and over the last years has created a partnership of other likeminded premium brands, including Muirhead, Bowers & Wilkins and Georg Jensen.
Their design and manufacturing process, as well as the fabric and leather features are at the leading edge of sustainable practices and together we create product ranges leveraging their expertise together with a focus on recyclable metals.
For packaging in IT Accessories, we developed brown cardboard packs with dedicated offline and online packs. Our online packs are full cardboard with brown cardboard inner tray.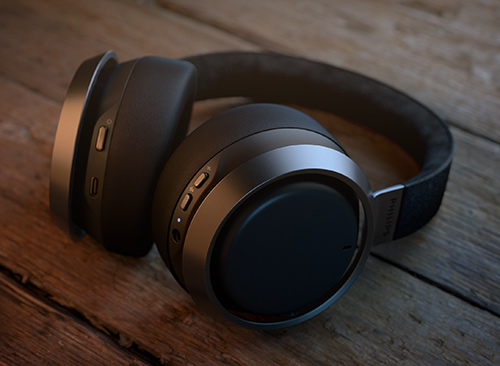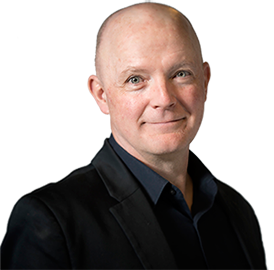 "Our European Design partner Muirhead operates a circular manufacturing process, working with waste leather from the meat industry to create premium products whilst massively reducing carbon intensity. A unique and inspirational company, contributing to our own circularity ambition"
Rod White
Chief Design Officer at TP Vision
A conversation about design and sustainability
Rod White, Chief Design Officer at TP Vision, believes the time is now to rethink sustainability. Sustainability as a holistic approach, enabling and ensuring a healthy organization, and as an integrated part of the design process. In his role, Rod is fully responsible for all creative direction, design strategy, team development and leadership for the Product, Communication and Trends Analyst designers based in Amsterdam, Taipei and Shenzhen.
Testing new grounds in sustainability
Sustainability and design have always had a strong connection at TP Vision. 10 years ago, the Philips Econova was created by Rod and his team; an industry first, sustainable television and well ahead of its time in 2010. Designed with a 360 approach, with all the TV and stand parts coming from recycled aluminum, a solar panel on the back of the remote control and full brown cardboard packaging.
Two years before that, the team created the Flavors range of TV and home cinema sound. This was intended to give consumers the ability to personalise their products. The first range was launched in Europe focusing on colour and finishing, but the second wave of Flavors which was market tested was intended to allow consumers to buy only what they needed regarding connectivity, sound, stands and accessories, thus reducing waste.
At that time, and through those explorations, it became clear consumers were not receptive to products selling on a promise of sustainability. However in 2020 times are changing, and consumers are now more ready than ever to appreciate and validate sustainability efforts in the field of consumer electronics.
The design team conducts annual market and design research, including a trend report. By spotting societal shifts in behaviour and aesthetic shifts they can design for the future.
One of the key trends over the last few years among especially the younger audience is the sharing economy: steering from ownership to coowning or renting. Something Rod and his team are reenvisaging in light of Philips TV & Sound, amongst many other creative approaches, potential partnerships and other possible value spaces.
As a result of our 2020 Summer Design Research – an annual internal creative team session – first ideas have been developed around more sustainable packaging and these are already expected to be introduced in 2021. Furthermore, TP Vision is currently starting up conversations with local recycling experts and partners to explore product circularity and upcycling of the current Philips TV & Sound products.
"The Netherlands is amongst the leading countries worldwide when it comes to sustainability, and China, where part of our R&D and production is based, is where the latest tech innovations are born. That enables us to work with premium partners worldwide to help design the future of consumer electronics"
Rod White
Chief Design Officer at TP Vision