Graphic Designer Europe & Russia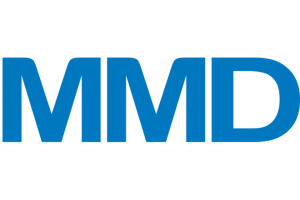 Prins Bernhardplein 200, 1097 JB, Amsterdam
MMD is looking for a Graphic Designer for our Philips monitors and IT accessories business.
Are you a graphic designer who is keen to work in an international growth environment with a wide scope of design materials from banners to video production and everything in between? Do you like to manage external agencies? This is your chance!
We are interested in getting in touch and finding out if we will soon be welcoming you as our new marketing team colleague and Graphic Designer!
About TPV Technology

TPV Technology is an internationally-renowned PC monitor, TV and Digital Signage Displays manufacturer. TPV serves as an original design manufacturer for some of the best-known TV , PC and Digital Signage Displays brands in the industry and distributes its products worldwide under its own brands AOC and Envision. In addition, the company designs, produces and sells Philips-branded monitors, TV's and AVA products, Digital Signage Displays and mobile phones through a license agreement with Philips via its subsidiaries TP Vision and MMD. As an example, the company brings high-quality TV sets to the market: smart and easy to use with sophisticated styling. TPV believes in creating products that touch the human senses and are within reach of all consumers in the markets they operate in. As a leader in the hotel industry, their hospitality TV division serves most the world's major international and national hotel groups, as well as individual hotels, hospitals, cruises and other professional facilities.

About MMD

MMD is a wholly-owned company by TPV, established in 2009 through a brand license agreement with Philips. MMD exclusively markets and sells Philips-branded LCD displays worldwide. Taking advantage of Philips brand image and TPV's manufacturing expertise, MMD uses a fast and focused approach to bring innovative products to consumers. MMD serves worldwide markets from major regional offices including Amsterdam, Shanghai, Singapore, São Paulo and Fremont (EPI). Through its network of local sales teams MMD works with all major IT distributors and resellers. The company's design and development center is located in Taiwan.

Scope

Amsterdam (the Netherlands) - As Graphic Designer you work with the Marketing Team and country sales organizations to develop marcom and sales assets including video content for four Philips monitors and IT accessories across Europe. You initiate, develop and coordinate relations with key stakeholders related to graphic design work and support the marketing team in selecting the right partners for visual identity work. The position reports to the Senior Brand Manager Philips and it's base is Europe headquarters in Amsterdam.

Responsibility

Take initiative for European plans, make changes in alignment with the marketing team & management
From existing materials and strategies, be able to create relevant and impactful visuals and to support communication plans
Support wider marketing team (and more closely marcom) to develop wide scope of marketing assets (banner, advertisement, video, graphic assets) for the different communication channels
Act as supporting in editing of available visual content (via global team) to be leveraged on own (European) media
Constantly review and challenge current design elements and actively participate in the new visual and graphic developments
Content creation for: Website, Partner Portal, online and offline ads, Country specific promotions, New product launch materials (e.g. banners, roll ups, product videos)
Design of give-away materials and booths, ensuring a streamlined brand appearance
Manage all external creative agencies
Ensure that all communication materials are in line with the brand guidelines of Philips
Continually improve work procedures and processes for assets managed
Relationship management

Internal Contacts: Sales agents throughout Europe, Product Management, Marketing Communications department, Global Marketing team, Philips Brand Committee
External Contacts: Mainly Creative agencies, but at times Communication agencies, PR and Advertising agencies, Translation agency, customers (e.g. e-tailers)

What Do We Offer You

Competitive reward package
Ability to manage agencies
Fast moving, dynamic growth ambition environment(i.e. in the B2B and the gaming industry)
Ability to broaden design portfolio working for a great brand and attractive products
Joining a growing, truly international team
Opportunity to further develop and strengthen broad skills, knowledge, and network
Ability to implement new ideas and changes and have impact

Education And Related Experience

Bachelor level education in Graphic Design or reached this level through another form of training or experience.
3+ years of experience in a similar role and track record in graphic design
Experience in managing external agencies
Excellent English communication skills, both spoken and written
Ability to work autonomously and set priorities
Great team player
A positive, proactive and self-motivated attitude
Ability to collaborate with and coordinate multiple stakeholders
Experience in working with distributors/resellers is a plus (e.g. Amazon, Coolblue)
Experience in working with complex events and booth development is a plus (e.g. Trade shows)
HTML and CSS knowledge is a big plus

More Info

If you enjoy working with knowledgeable, energetic and success-oriented people, for a company that both challenges and respects its professionals, and you've got what it takes to be a great Graphic Designer, then apply today. Please contact Chelsea Nguyen (Corporate Recruiter) at info@careersattpvision.com and include your English CV with portfolio link and a short motivation.

Acquisition as a result of this job posting is not appreciated

High-performance monitors | Philips                                                       MMD Corporate (mmdmonitors.com)