The corporate giving programme of AOC, MMD, PPDS and TP Vision aims to provide in-kind and financial support for projects that have a lasting positive effect on society. We invest in projects that aim to deliver significant impact while maintaining an independent perspective on the future. We do not seek to give for the sake of giving, but to work together to achieve a lasting difference. Projects seeking support from us have to meet a number of conditions. These include clear, measurable objectives, a businesslike approach and an ambition to achieve a significant, lasting impact.
All projects and initiatives that meet the criteria can submit an application form. Applications can be submitted throughout the year using the form below. It is important to complete this form in full and attach all requested documents.
Selection criteria
We value an entrepreneurial mindset and support projects focused on long-term impact.
Development is a significant aspect of the project, the desire to make something truly 'better'. It's about improving an underprivileged or disadvantaged situation.
We provide support for the longer term, not necessarily by means of a one-off investment but possibly over several years.
The application contains a project plan with summary, an implementation plan with clear deadlines and a communication plan for the progress.
Add images so that we get a good picture of the project.
What do we do & what not?
We support:
Concrete projects with a clear beginning and end
Sustainable initiatives, continue to exist independently after completion
Projects where we are updated personally
Requests that show that you have studied us
Projects with a possible link to our internal awareness activities and material topics
We don't support:
Applications for individuals
Applications on behalf of social enterprises
Crowdfunding, sponsor requests or fundraising
Projects of commercial interest
Promotion & scientific research
TP Vision will support KLABU in their mission: to use sports as a powerful tool to support the unbeatable spirit of refugees by sparking hope and joy in refugee camps. KLABU clubs are unique safe spaces located in refugee camps where children, teenagers and their families can unlock the power and joy of (e)sports, music and community. To run the clubhouses, KLABU developed a smart library system. Local managers lend out sports equipment and games. The clubhouses also offer access to solar powered Wi-Fi / connectivity, broadcasted TV games, music and more sources of entertainment and education. Philips TV & Sound products will contribute to the community experience in KLABU clubhouses. Philips Ambilight TV screens are mounted in the KLABU clubhouses for education purposes as well as to play e-sports and watch football matches, while Philips Sound products give a superior music experience.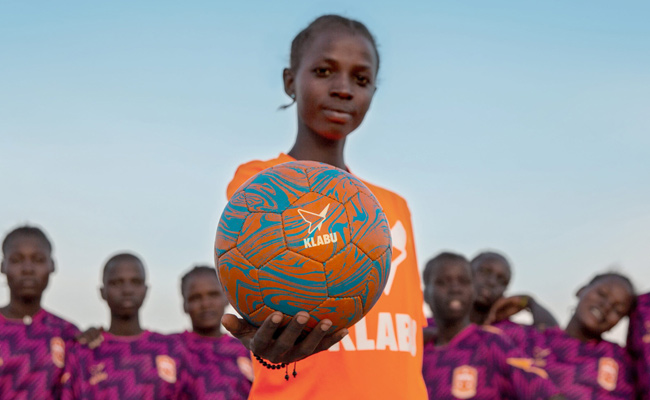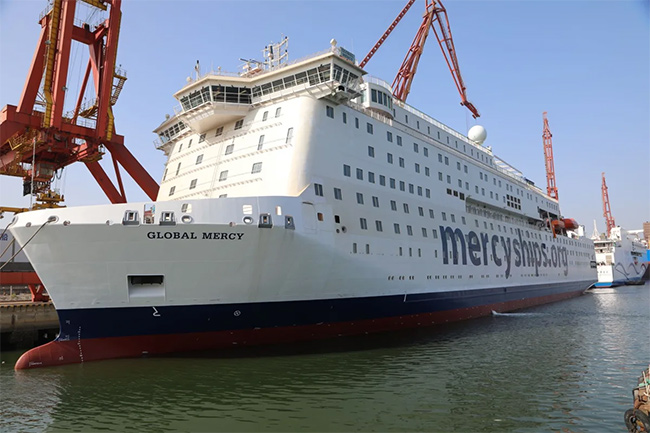 People are more than twice as likely to die from surgery complications in Africa. At the same time, millions experience health, social and economic decline due to a lack of access to quality surgery. By partnering up with Mercy Ships, we contribute to their mission to provide free surgeries and medical care to thousands of people where healthcare is scarce. Mercy Ships' mission is to bring Hope and Healing to the forgotten poor, both through direct patient care and Medical Capacity Building (MCB). eLearning represents a relatively new and fundamental training component offered by Mercy Ships to support and complement its existing MCB-activities. Building infrastructures for telecommunications will enhance the opportunities for eLearning, simulation-based learning and eMentoring. An important part of the programs is to set up training centers, of which Gamal Training Center in Guinea is the first. We supported Mercy Ships with displays, monitors, headphones and soundbars for their eLearning program.
On the 14th of October 2021, we celebrated World Sight Day together with our new CSR-partner Eye Care Foundation. World Sight Day is an annual day of awareness to focus global attention on vision impairment, including blindness. Eye Care Foundation is an international charity organization founded in Amsterdam and is active in countries in Asia and Africa. Born out of the need to help and establish good and affordable eye care in developing countries, Eye Care Foundation is completely focused on helping those for whom good medical care is inaccessible or unaffordable to prevent and cure avoidable blindness and visual impairment. TP Vision supported a training project for community health workers in Vietnam at the end of the year. The overall goal of this project is to increase the access to eye care services and contributing to the reduction of avoidable blindness in Vinh Long province.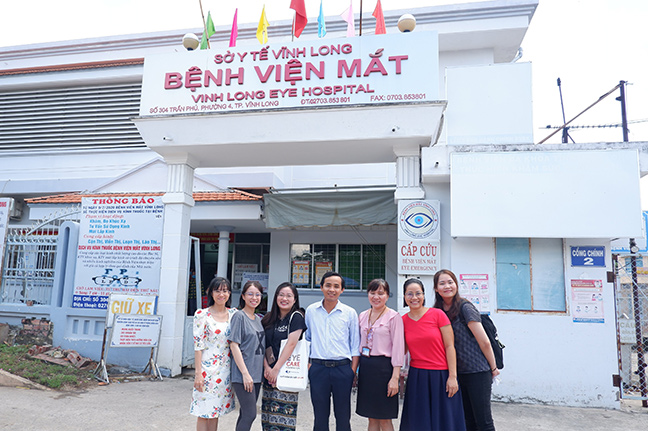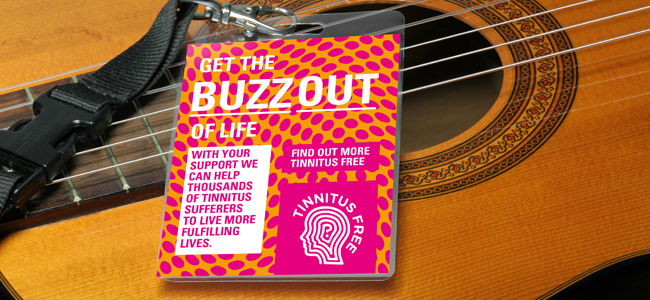 Tinnitus (or ringing in the ears) affects 15% percent of the world population. The medical condition, also known as 'phantom noise' is increasingly diagnosed among youth. Poor ear health, and specifically tinnitus, can be debilitating and so far there is no cure for the condition. As a company on a mission to helping people enjoy what they listen to in a safe manner, this a topic that we feel very connected to, at TP Vision. As of 2022, we are proud to support the Tinnitus Free Foundation and their work in raising awareness and their global research to find a cure for tinnitus.
At TP Vision we believe in contributing to society through our technology and products, and have been working together with partner organizations for many years in the field of health and well-being. According to the World Health Organization every year, around the world, between 250,000 and 500,000 people suffer a spinal cord injury. The majority of these injuries are mostly caused by road traffic crashes or household accidents. In other words, this can happen to anyone, with physical consequences ranging from extreme back pain to partial paralysis. Finding a cure for this is dependent on scientific research funding. With a shared goal to finding a cure for spinal cord injuries and encouraging a healthier life for people of all ages, TP Vision is proud to engage as an official partner of the global fundraising running event Wings for Life World Run.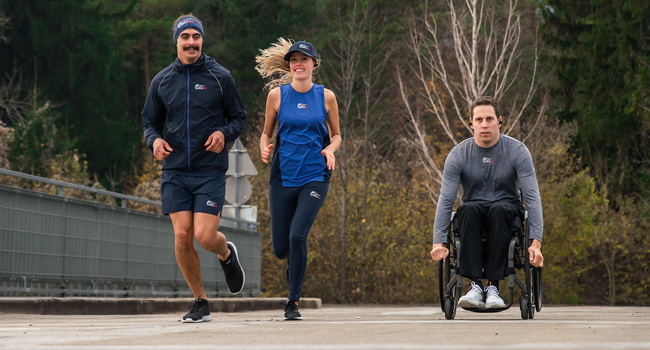 During the World Run event held on May 8 2022, thousands of people around the world run a distance – at their own pace and however long a distance they wish – at the exact same time. Participation fees and donations go to scientific research to finding a cure to spinal cord injuries. As part of the partnership, TP Vision provides an admission ticket to the running event with every purchase of a Philips GO Series headphones. This way TP Vision, Philips Sound consumers and participating TP Vision employees altogether support spinal cord injury research to help change the lives of many people around the globe.
Join us and learn more about the Wings for Life World Run here:
Join the Wings for Life World Run, May 8, 2022 – Wings for Life World Run
The Beeld en Geluid institute exhibition has a rich collection of radio and television sets throughout the years. The collaboration with TP Vision enables the institute to show not only the past but also the innovative future in audiovisual equipment – and thus its influence on media culture in the Netherlands. Commenting on the new partnership, Martijn Smelt, Chief Marketing Officer TP Vision said: "From the earliest arrival of the television up to this present day, Philips has always been an integral part of the past, present and future of the media experience in the Netherlands. In 1951, 500 households had a Philips TV at home. Today there are 13.3 million TVs in the Netherlands, an average of two televisions per household. It is great that, together with Sound and Vision, we can tell our story from the past and present through to the innovations of the future, all within the developments of the media landscape and media education in the Netherlands."
Eppo van Nispen tot Sevenaer, director of Beeld en Geluid, adds: "We are proud and honored that we not only have the very first Philips television in our archives – the 'Doghouse' from 1949 – but that in the coming years we will also be able to show our museum audience the latest innovations from a high-tech company such as TP Vision. Together as partners we tell the story of how developments in technology have guided our media use and our media experience."


As part of our general partnership with the Explorers, we also partner with the Explorers Foundation. The Explorers Foundation's mission is to raise awareness to the challenges and issues of the preservation of our natural, cultural and human heritage. TP Vision started to support the Scarlet macaw project in Honduras aiming to protect and restore this bird population in Honduras. In Central America, Ara macaw populations are dramatically declining. These birds are facing the destruction of their natural habitat, and are also hunted to be sold as pets. Consequently, the species may be extinct in some areas of its range. Created in 2001, the Macaw Mountain and Bird Park Reserve, with its local and international partners, have implemented a care center for confiscated and injured birds. Encouraged by these first results, the Macaw Mountain started in 2010 a release program in natural environment, combined with public awareness actions, especially on the archaeological site of Copán, listed as a UNESCO World Heritage site. In 2018, about 60 Ara macaw birds fly safely around the area now known as "The Sacred Valley of the Scarlet Macaw". On the basis of these results, the Macaw Mountain intends to expand its effort in other areas of Honduras to reinforce Ara macaw wild populations in other territories.